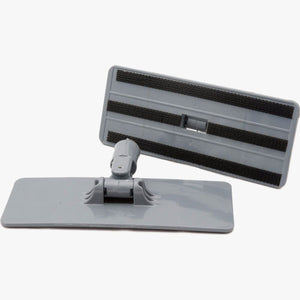 Nuvite Drywash (NuPower II) Applicator Head (9" Hook & Loop -EQ122)
Applicator head for use with the Nuvite scrub pads. Attaches to all extendable poles for easy reach.
Designed for 7/8" threaded handle. Includes permanent hook & loop hooks to securely hold either spun fibre applicator pads above or hook & loop-style string mop pads. Allows you to easily change your head!  9" X 3 5/8" wide, durable, non-corroding plastic construction.